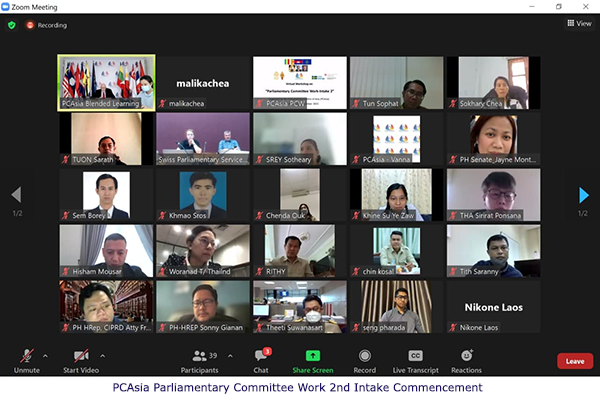 Parliamentary committees are a vital part of the work of Parliament. They investigate issues and proposed laws in detail so that lawmakers can make well-informed decisions. They play an instrumental role in debating complex issues and scrutinizing the executive, therefore ensuring proper checks and balances. In particular, they examine bills and conduct subject matter studies, review government policies, and analyze how government uses budget funds.
Parliamentary staff plays a vital role in the work of parliamentary committees by providing analytical, administrative and technical support to committee members.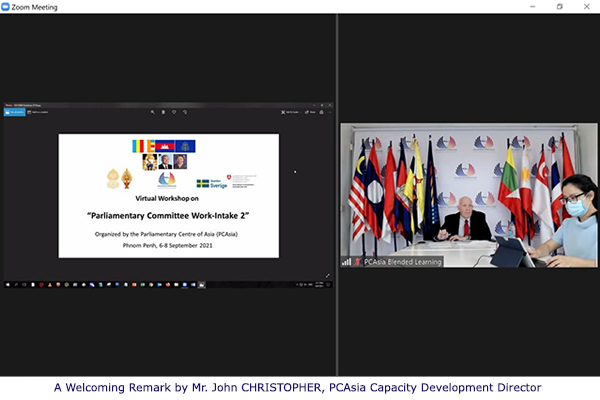 To contribute to improving the effective support of parliamentary committees, the second version of the workshop on "Parliamentary Committee Work" is organized for staff from participating AIPA Member Parliaments. In total, 34 participants were nominated for this workshop from the Parliaments of Cambodia, Laos, Thailand and the Philippines. It is being conducted online from 6 to 8 September 2021.
While the procedures of committee work may vary from one legislature to another depending on their respective rules and conventions, there are some common tasks, more or less, performed by each legislature. Given the opportunity to learn from parliamentary practitioners and hear of the practices and experiences from other respective legislatures through this workshop, participants will be able to provide effective support to committee members. Specifically this year's participants are being exposed to the tasks and procedures of parliamentary committee work from the Parliaments of Canada and Switzerland though expert presentations. In addition to the presentations, workshop participants are also encouraged to share knowledge and experience of their respective practices with their AIPA peers and with the parliamentary practitioners from Europe and North America.