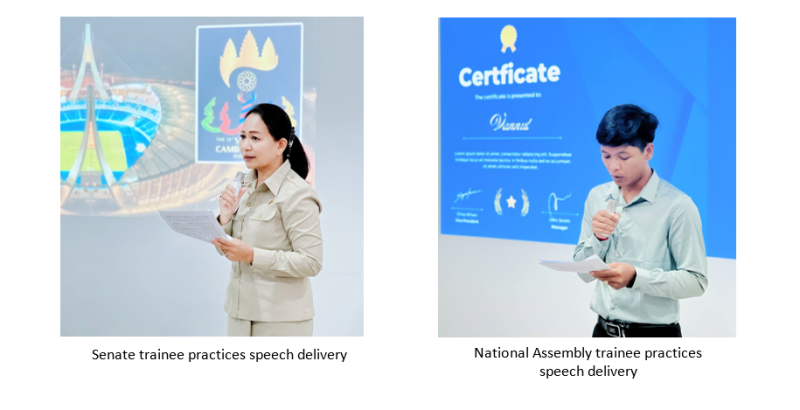 Speeches and presentations are an integral part of the way in which Parliament communicates with the public. Good speeches and presentations are essentials in delivering vital information to the public effectively, to uphold confidence towards the Parliament (and Cambodia).
Acknowledging the importance of these skills, PCAsia organised a training course for staff from the Senate and the National Assembly of Cambodia from 24 October to 14 November 2022. The training was held at the Senate Compound.
Through the training, PCAsia aims to improve the parliamentary staff's skills and confidence to give effective speeches and presentations, in a way that would capture the attention of the audience, delivering the intended information while stressing that the Parliament acts to serve the interests of the country.
The training covered presentation structure, delivery, ways of using the internet properly, and how to deal with questions and answers. There were 21 trainees attended the training (eight females and 13 males) – including 11 staff from the Senate and ten from the National Assembly. The participants participated actively throughout the training with first learning the theories and good practices, and subsequently practicing through activities. PCAsia adapts the learning-by-doing approach at the training.
The course trainers were Dr Jan Taylor, a communications specialist, and Mr Samoeun Sothyro, a communications practitioner.