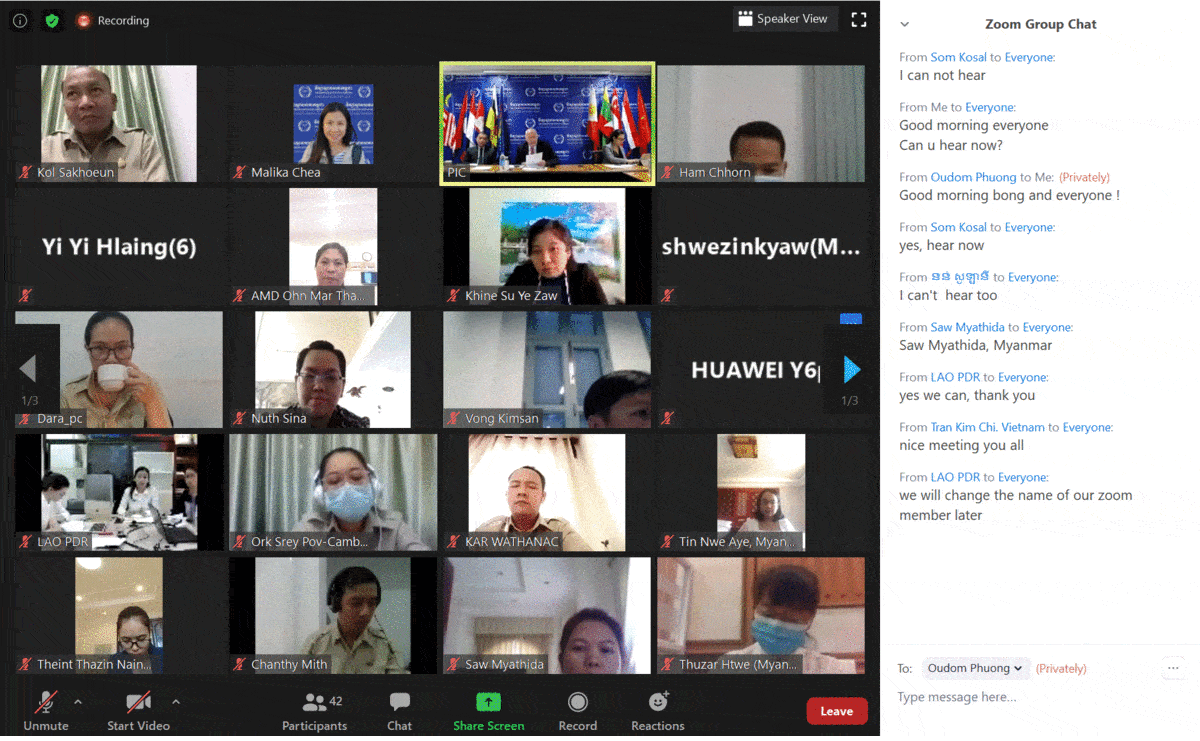 The Parliamentary Institute of Cambodia (PIC) organized an online training workshop on "Parliamentary Committee Work", held from 16 to 18 November. The three-day workshop, entitled "Strengthening Parliamentary Staff", included participants from ASEAN Inter-parliamentary Assembly (AIPA) Member Parliaments, including Myanmar, Cambodia, Laos and Vietnam, as well as resource persons from the Legislative Assembly of Ontario.
In his opening remarks, the PIC Capacity Development Director Mr John Christopher discussed the key roles of committees in performing the functions of parliament. He highlighted the importance of capacity strengthening in this area, as a valuable addition to PIC's activities including parliamentary research, parliamentary diplomacy and budget analysis. He described the functions of these "mini Parliaments" and their essential role in helping to study key issue and policies and in reviewing legislation to provide recommendations to government.
This virtual training workshop's topics mainly focused on the functions and types of committees in different parliaments, the practical work of parliamentary committees and the work of parliamentary staff to support them. The second day of the workshop featured presentations from the Myanmar participants on "Myanmar's Parliamentary Committee Work" and "Joint Committees of the Union Assembly", sharing insights about their committees in their parliament with Parliamentary staff from Cambodia, Laos, Myanmar and Vietnam. The last session concluded with a quiz and discussion which allowed all participants to compare and share their knowledge related to parliamentary committee work and to exchange their experiences.