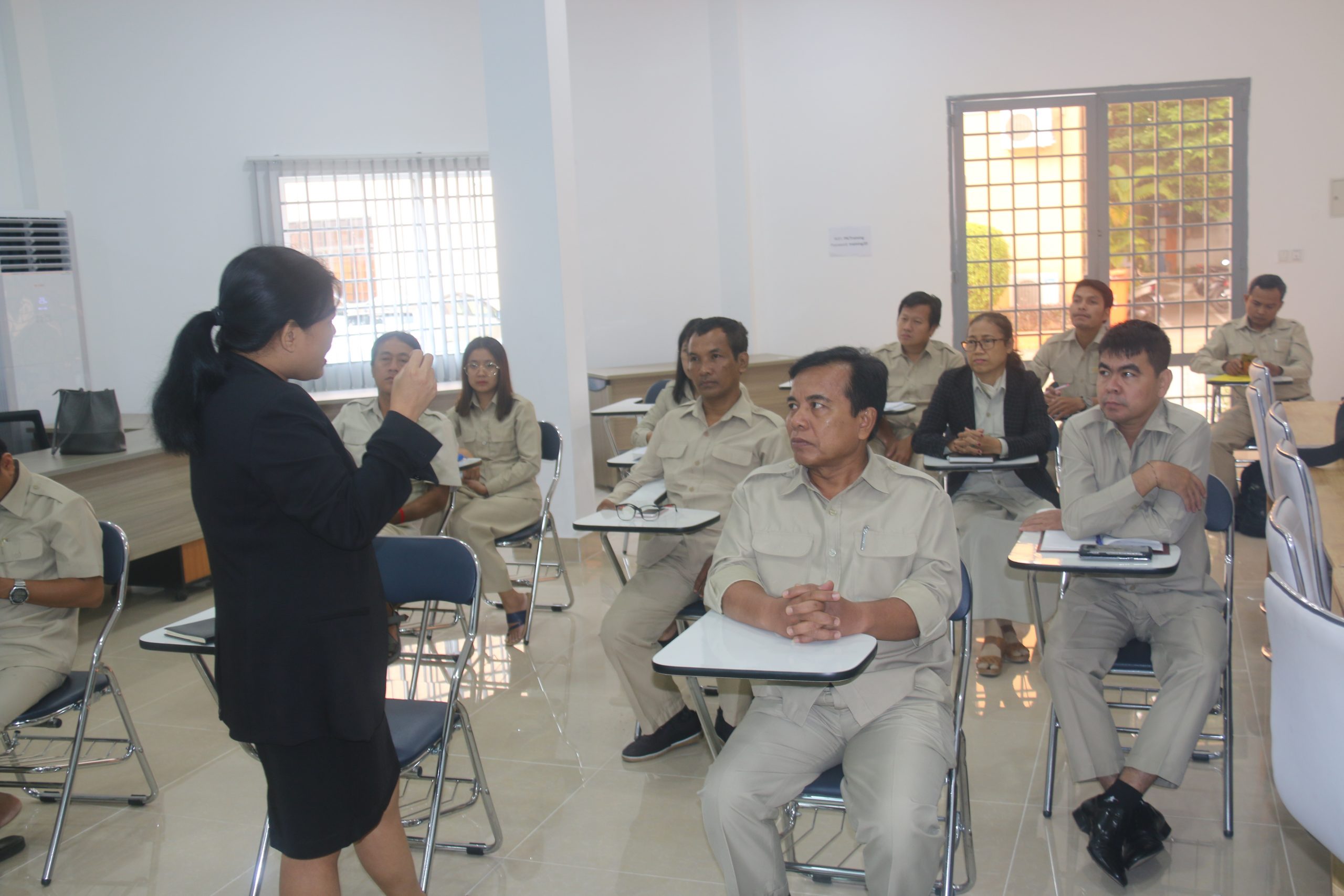 The Graphics Design Training course organized by the Parliamentary Institute of Cambodia held its closing ceremony on February 3, 2021. Twelve staff from the Information Departments of the Senate and National Assembly of Cambodia who participated in the Training Course received their certificates of completion.
The training was in response to the stated needs of Cambodian Parliament to develop the design skills of their staff involved in producing parliamentary communication materials. It was designed to equip them with the basic concepts and principles of graphics design development and production used in various parliamentary communication platforms, using both class room training and individual coaching.
The course started from basic concepts, progressing to an in-depth level of knowledge relevant to the workplace demands of the participants. Topics included: Importance of visuals in parliamentary communication, Concept Development, Design Composition, Editing visuals, Layout and production. Emphasis was placed on the application of theories and principles of visual design. At the end of the training session, participants were able to develop and produce their own parliamentary communication material.
In his closing remarks, speaking on behalf of the PIC's Executive Director, Director of Capacity Building Mr. John Christopher warmly congratulated the trainees for their effort and attentiveness during the training, offered from 23 to 27 November 2020 and continuing from 18 January to 3 February 2021, due to delays resulting from COVID-19o.
Mr. Christopher shared his experiences from the Canadian Parliament about the importance of graphic design in parliamentary communication, explaining how visuals can help to quickly and effectively communicate a message. He mentioned how the use of graphical elements can not only be used in parliamentary communication materials, but also in research.
Course trainer Ms. Lorena Banares encouraged trainees to apply the knowledge that they gained from the course to improve the quality of the materials to in order to support effective parliamentary communication. She took the opportunity to also congratulate the trainees for their efforts in producing four leaflets on the legislation function of the Senate and the law making process of the National Assembly, concrete outputs of the training.
As representatives of the trainees, Ms. Bun Sophary from the Senate and Mr. Yun Sokhan from the National Assembly stressed the value of the course was in helping them to improve the Parliament's communication materials. They committed to apply the knowledge gained to their work, and they expressed their wishes for PIC to continue providing practical skills training.