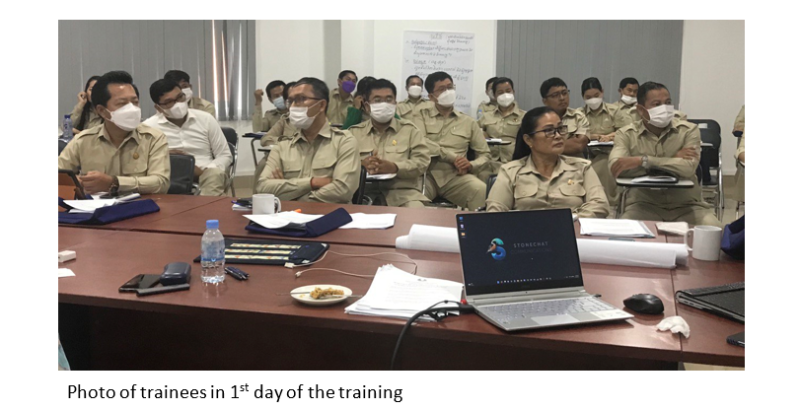 A training course on Basic Parliamentary Communications for parliamentary staff was organised by the Parliamentary Centre of Asia from 12 to 16 September 2022.
Participants who are staff from the parliamentary Commissions, and Secretariats to Senator Groups to the eight regions – representing the Senate and the National Assembly play key roles in supporting communications between parliamentary commissions, senator groups to regions and relevant authorities at different levels, various stakeholders, and in the organisation of workshops and public consultation forums.
The 28 trainees (12 female and 16 male) – 19 from the Senate and nine from the National Assembly – learned about a wide range of subjects including the role and variety of communications techniques in parliamentary activity, identifying key messages, understanding different communication contexts, facilitating discussions and the use of social media. Other sessions focused on topics such as organizing public consultations, analytical report writing and how to prepare a comprehensive communications plan.
Throughout the training, the participants were given the chance to practice their skills – through the learning-by-doing approach – and to be introduced to new analysis processes such as the Six Thinking Hats exercise with its focus on identifying the values and drawbacks of social media. The course trainers were Dr. Jan Taylor, communications specialist, and Mr. Samoeun Sothyro, communications practitioner, who ensured that both English and Khmer were used throughout. All of the trainees were enthusiastic participants who joined in the exercises and made the course both instructive and enjoyable.