The Training of Trainers Program in Parliamentary Research is specifically designed to provide regional parliamentary staff with the knowledge and skills necessary not only to serve parliamentarians but also to transfer this knowledge to their colleagues in their own language. It will focus on pragmatic skills for developing pedagogical research methods in planning, teaching, evaluating, coaching and assessing learning outcomes of on-the-job training.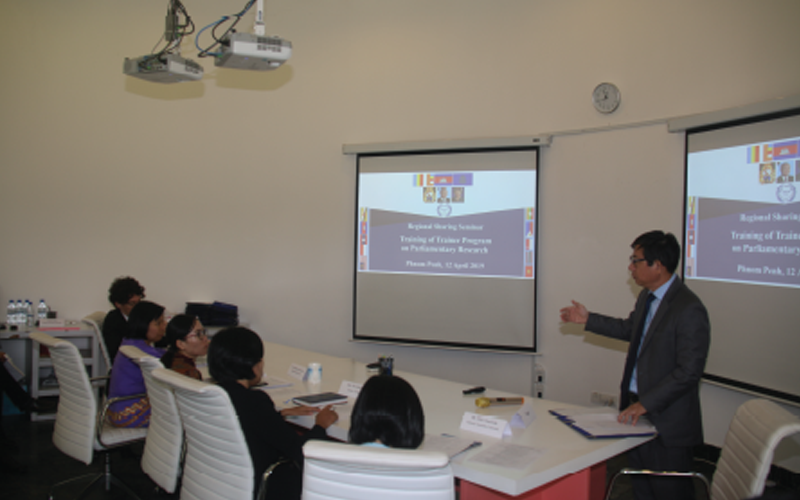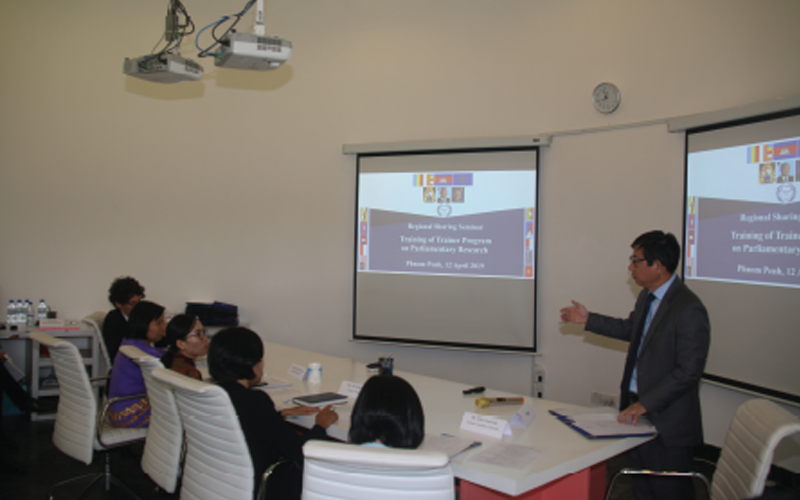 Parliamentary staff completing the ToT Program will be able to design and deliver a training program to members of parliamentary staff in their own respective countries and languages. Specifically, they will be able to:
Reflect on professional experience to identify key individual, institutional and national pedagogic opportunities and challenges in developing research skills provision.
Draw on relevant pedagogic insights to support opportunities for development and identify strategic responses to challenges and plan effective pedagogic approaches in research skills curricula.
Demonstrate application of understanding of issues around creating inclusive learning environments for diverse students including in terms of gender, ethnicity and disability.
Work collaboratively with others focusing on pedagogic issues, demonstrating understanding and ability to cascade and sustain change by leading others institutionally.
Produce a first draft of a curriculum that will be context specific to the trainees (1 month after the end of the training) and engage in formative assessment and feedback with tutors and peers.
DURATION
7 working weeks:
• 10 days of theory
• participants develop a curriculum
• curriculum sharing and evaluation of learning outcomes
VENUE
Training will be done using blended learning, delivered face-to-face at PCAsia and by distance using digital tools (e.g., Zoom).
If travel is not possible all training will be done through distance learning.
DATES
2021 program dates to be determined
PARTICIPANTS
15 former participants who have successfully completed PIC training programs
LANGUAGE
The training is conducted in English