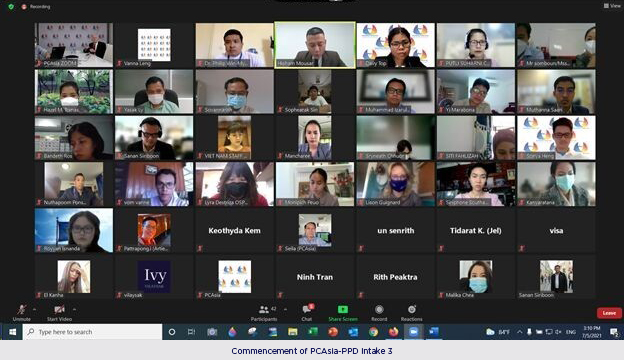 PCAsia Programme on Parliamentary Diplomacy (PCAsia-PPD)
In 2021, the PCAsia-PPD will be offered using distance learning, using digital tools such as Zoom to deliver training. The programme is tentatively scheduled for 5 July to 10 September (10 weeks). After completion, a one-week simulation exercise is tentatively scheduled for the week of October 25, 2021.
Each week, two training sessions of one hour each will be organized through Zoom with the PCAsia Facilitators, on Monday morning from 9:30 am to 10:30 am (and if Monday is a public holiday, it will be Tuesday at the same time) and Thursday from 10:00 am to 11:00 am. Additional sessions with international experts likely take place in the afternoon to accommodate their availability. Participants will also be required to work by themselves for an additional four hours to complete assignments or to review materials.