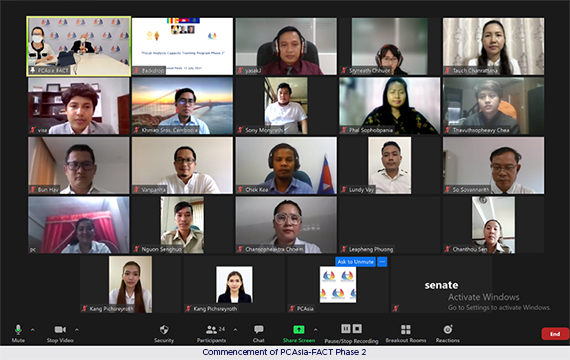 FACT-2nd Intake
The FACT program – the second Intake will be launched on 12 July 2021 and it will take 18 months to complete. Tentatively the program should be ended in Dec 2022. The program will provide parliamentary staff with the concepts and principles of the national budgeting process and monitoring used in the parliamentary context. Participants will get the skills to produce reference information on budget analysis and fiscal issues to assist parliamentarians in reviewing national finance and appropriations bills and making responsive budget legislation and policies.
The training program consists of three training modules, starting from the basic level to more intermediate topics, with a combination of classroom and practical approach through blended learning method.
The training will be delivered by local and international resource persons. Skills training on specialized subjects will be conducted in partnership with Stockholm Economics AB which has relevant competence and substantial experience in Parliamentary Budget Office work in Swedish Parliament.